Last night I decided to wear the Tykables: Little Rawrs diaper, and I was damp and a little stinky by the time I went to sleep.
When I woke up this morning, I felt a big need to go poopy again as I hadn't done much the night before… and it ended up filling the rear of my padding.
Not long after that I started to need to pee while I was in the kitchen grabbing myself a much needed coffee and some toast… I went to pee a little to relieve a little pressure before going back to my room, but I couldn't stop going and ended up flooding my diapee right there in the kitchen…
I was thankful I was wearing an AB diaper as I'm pretty sure my Tena wouldn't have been able to take my full morning pee.
After I'd finished my food and coffee I decided that it was about time to change my super full and stinky diapee… But 1st a Squish!
As you can see from the pic below this load was rather huge, and I was definitely due a change…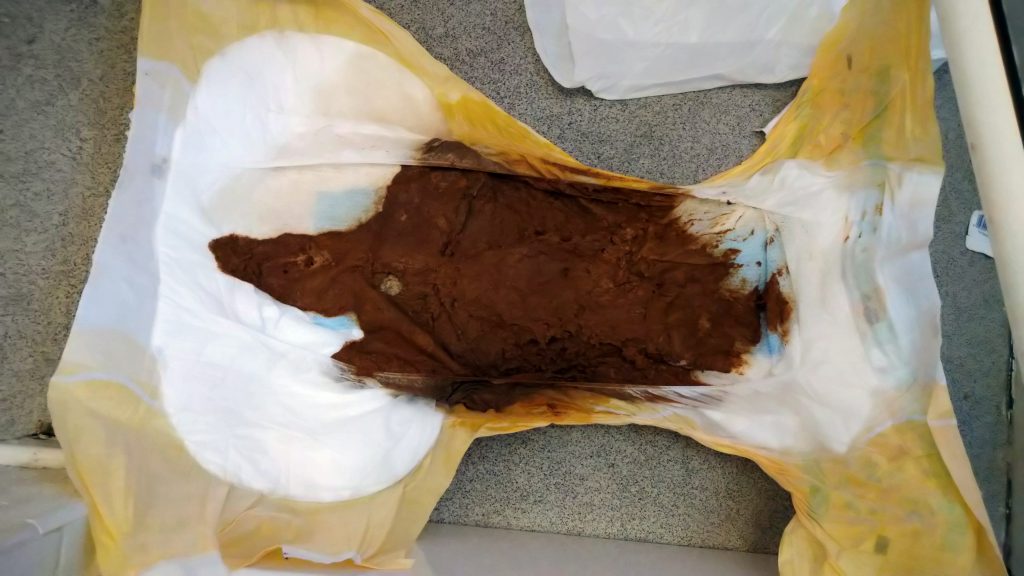 Stickers
As I said In my Last Post I'd commissioned a few Telegram stickers of Tommy… Here's how they turned out.
The artist of these is called Vlue and find her at the links below.
FurAffinity / Picarto / Twitter / Telegram / Patreon