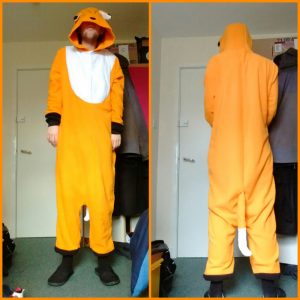 Hiya Everyone… Now my site's back up and running, I can tell ya'll about this.
What you see is a present I got from Rdasf691… and it's freaking cute, and super comfortable.
I'm planning to make a padded vid while wearing it too, but thanks to having to re-make my site, I don't have to time to right now, But trust me it'll come.
I do have a question for you all, what do you think of the Kigurumi?